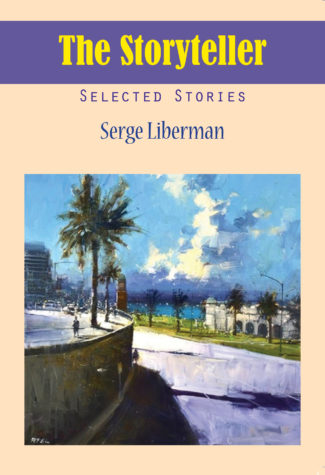 Serge Liberman's extraordinary characters rise up off the page like apparitions. Whether in chastened submission to their fates, or in blazing defiance, or in search of meaning and significance, these figures are denizens of real, intimately observed social worlds.
A portrait-painter discovers a terrifying side-effect of his talent. A professor of medicine finds himself romantically involved with a dying patient. The lives of two young people are changed forever by a performance of the Mozart Requiem. A self-styled Messiah tries desperately to persuade a writer that he alone can avert a catastrophe about to engulf the city.
Liberman's sinewy, intensely evocative and poignant style, unique in Australian letters, takes us deep into particular lives but always with reference to universal issues of fate, free will, and the moral landscapes of good and evil. His post-Holocaust humanism is passionately committed to the power of storytelling, and enters with special power art's plea for love, compassion, inner freedom, and redemption.
This collection of some of Liberman's finest and most characteristic stories draws upon all six of his published volumes of short fiction. It is offered not only as a summation and a tribute, but as a valuable contribution to the diverse field of Australian multicultural writing.
"A unique and pioneering voice in postwar Australian literature, Serge Liberman's stories are informed by ancient longings, empathy for the traumatised outsider, a yearning for lost worlds, and compassion for those seeking to adjust to new worlds." – Arnold Zable